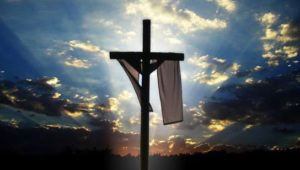 Mt. Pleasant Christian Church will be hosting our second Journey to the Cross, prayer walk.
This is a self-guided walk to several stations that depict moments of the passion week, crucifixion, and resurrection. You will engage all your senses as you interact with elements related to the biblical accounts that are designed to help you experience the sacrifice GOD made and the love HE has for all of us.
Station 1 – Outer Noise
Station 2 – God in the Flesh
Station 3 – Mary Anoints Jesus
Station 4 – Judas Betrays Jesus
Station 5 – The Last Supper
Station 6 – Gethsemane
Station 7 – Jesus' Arrest
Station 8 – Jesus' Trial
Station 9 – Jesus' Crucifixion
Station 10 – Jesus' Death
Station 11 – Jesus' Burial
Station 12 – Jesus' Resurrection
Station 13 – Crossroads
Please come and experience this event Friday, April 7th  from 6:30 pm – 9 pm and again on Saturday the 8th from 5 pm – 8:30 pm.
Child care will be provided for the duration of your visit.